Windbender Installation can be achieved with basic knowledge of your bike and simple hand tools. Installation of our electric option requires the use of a drill motor and our Spring Pin Option requires a drill and tap.
WARNING: Pay special attention to the "stuffing of rags" into open areas that are connected to the Black Hole!
WARNING: Wood spade bits work very well for drilling plastics, but use only those with flat cutting edges and a pointed tip when drilling acrylic or your part will fracture. Please see the bottom of our Farkle Shelf installtion page for photos.
Windbender Care is easy. Windbenders are made from the hardest cell-cast acrylic available. While they don't scratch easily, care should be taken when cleaning. Our favorite is Honda Spray Polish, but Plexus or any other non-ammonia-based cleaner designed for plastic and a soft cotton cloth will work fine. Micro-fiber towels work great, but they can trap grit, so make sure they are clean if you use them.
Removing the top shield is as easy as pulling a grenade pin, so that you can detail the back of the top shield too. If you want to set it down, make sure to lay it on a clean soft cloth or towel.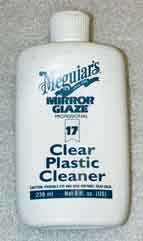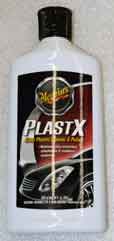 We suggest occasionally cleaning the adjustment rail slide area too; especially if you have the electric option.
Windbender Scratched? No problem. These are the simple steps you can use, in order, to restore your shield to "like new".
Clean it as described above.
Put a buffing wheel or foam pad polisher in your drill motor. Sprinkle a drop or two of Meguiar's #17 plastic cleaner, or PlastX®, on the scratch and polish it with the drill motor at high speed.
If the Meguiar's #17 didn't do it, you can try Meguiar's #10, then use Meguiar's #17.
Meguiar's didn't do it? Use a piece of wet 2000 grit wet/dry sandpaper and see if you can smooth out the scratch or ding. If you can sand the scratch out the surface will be completely milky where you sanded. Smear some of that Meguiar's #17 on the milky area and use the buffing wheel until the shield shines.
If your 2000 grit sandpaper didn't get the scratch or ding out, get out your 600 grit wet/dry sandpaper, sand the scratch out then repeat step 4.
Restoring a Windbender: The use of a 3M 39008 Headlight Lens Restoration System will help you restore your Windbender to LIKE-NEW condition. We use this system in-house in conjunction with Meguiar's #17 Plastic Polish rather then the included compound.
Our Exchange/Return Policy is second to none: Don't like the Top Shield version you first bought? Send it back; pay only a $25.00 restocking fee and we'll send you a larger shield for the difference in price. If your shield is too large: send it back, pay only a $25.00 restocking fee and we'll deduct the difference in price on your replacement. All Top Shield returns must be made in "AS NEW" condition or a $50 cleaning/polishing fee will apply. No refunds will be given for shields damaged beyond repair.
Trial Program: We are so sure you'll like your Windbender that we'll let you buy one, put it on your bike and take it for a few test rides to find your personal sweet spot. If you absolutely do not like it and want to return the whole kit, we only ask that you send it back to us as clean as we sent it to you. A full refund, less a $25.00 restocking fee plus any required cleaning or polishing charges, will be credited to your card. FEES: There will be a $50 polishing fee for to refresh the Base Unit of all returned Windbender kits. We don't expect the Base Shield to be perfect - it never will be after installation. If you send your kit back with a dirty or scratched Top Shield there will be an additional $50 fee to polish the Top Shield.
To see what make a Windbender unique and to see why the split airflow design works . . . Watch our Video.
WARNING Firecreek Accessories advocates the use of proper eye protection. Even though it's entirely possible to experience calm conditions looking over the top of the Windbender windshield, as with all windshields, heavy objects like gravel or hard shell bugs can penetrate the wind layer and cause eye injury.